FREE 2-Day Training in DIY Environmental Sensing Networks for Streams and Rivers
June 27, 2018
-
June 28, 2018

FREE 2-Day Training in DIY Environmental Sensing Networks for Streams and Rivers
June 27, 2018
–
June 28, 2018
EDT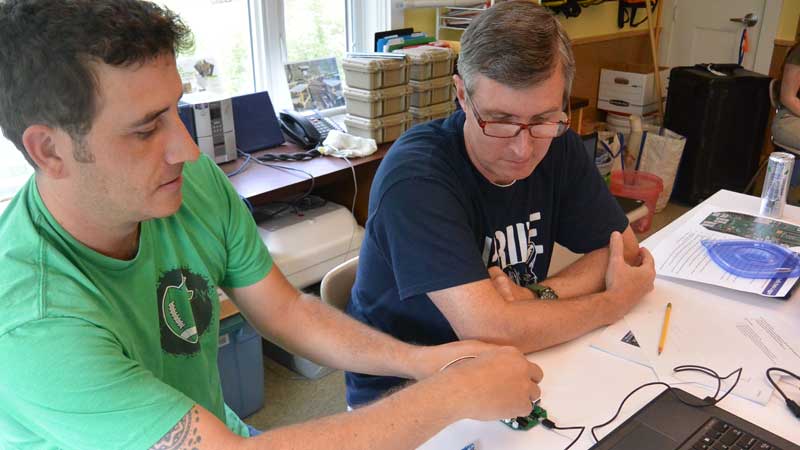 When: June 27 and 28, 9 a.m. to 4:30 p.m. each day.
Where: Room 178, Kaufman Hall, Dickinson College, 400 W. North St., Carlisle, PA 17013
Audience: Citizen scientists, teachers, students, and watershed groups. Recommended for individuals with some experience in water quality monitoring and using programs such as Excel.
Cost: FREE
Registration: Limited to 20 individuals.
A two-day training session on building and deploying do-it-yourself wireless stream sensor stations using the Mayfly Data Logger to collect real-time data.
Schedule
Day 1
Introduction to Mayfly logger technology and sensor basics, then build and deploy demo station.
Introduction to basics of Arduino software, coding, and programming basics.
Day 2 (Field Day)
Retrieve and read data from overnight demo. Begin sensor station assembly, installation, and maintenance training.
Review quality assurance/quality control and interpreting your sensor data.
Visit EnviroDIY.org to learn about the Mayfly Data Logger and to join an community for do-it-yourself environmental science and monitoring.
Presented in Partnership With
Sponsored By