Latest News
Republishing Stroud Water Research Center content in its entirety is not allowed without express permission. You may request permission here.
This newly created position represents a unique opportunity to shape the brand, messaging, and marketing strategy of a highly respected and impactful nonprofit organization influencing the future of fresh water.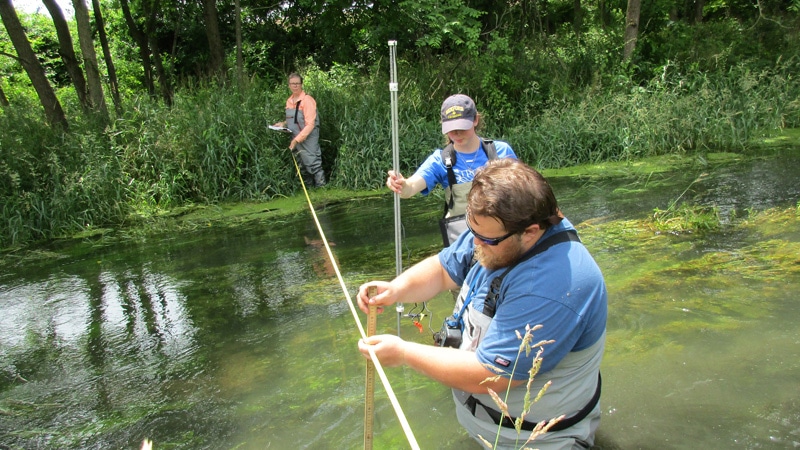 We're seeking current or recently graduated science majors to serve as laboratory assistants in a biological water-quality analysis of sites in the Schuylkill and Delaware River basins.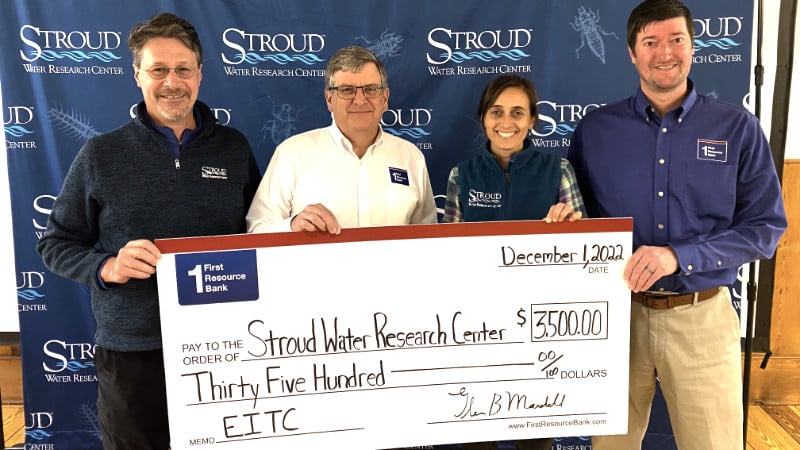 Thanks to First Resource Bank for their $3,500 donation to our environmental education program through a Earned Income Tax Credit contribution.
Stroud Center educators worked with Seneca Nation leaders on meaningful freshwater education concepts to empower their citizens to improve their tribal waterways.
"Everyone uses science whether they know it or not," says Randall. And it's needed to tackle the world's greatest challenges.
The scientist, author, and native plants advocate recently described how replacing lawn is necessary for supporting wildlife and food production.
Alowaifeer, A.M., S. Clingenpeel, J. Kan, P.E. Bigelow, M. Yoshinaga, B. Bothner, and T.R. McDermott. 2022. Environmental Toxicology and Chemistry, early online access.
To share his knowledge and warn the public about climate change, Mann has authored more than 200 peer-reviewed and edited publications, numerous op-eds and commentaries, and five books.
Learn how to install nets to prevent cavity-nesting birds from being trapped while allowing the young tree to grow out of the shelter without being entangled.
When you make an estate plan and include a gift to the Stroud Center, the ripple effect of your action will preserve fresh water for generations to come. 
Stroud Center scientists are amassing long-term data on streams and rivers that will help build resilience against the impacts of climate change.
As the Stroud Center's new watershed education specialist, Kathryn Metzker has come full circle since she first visited White Clay Creek with her classmates when she was 12.