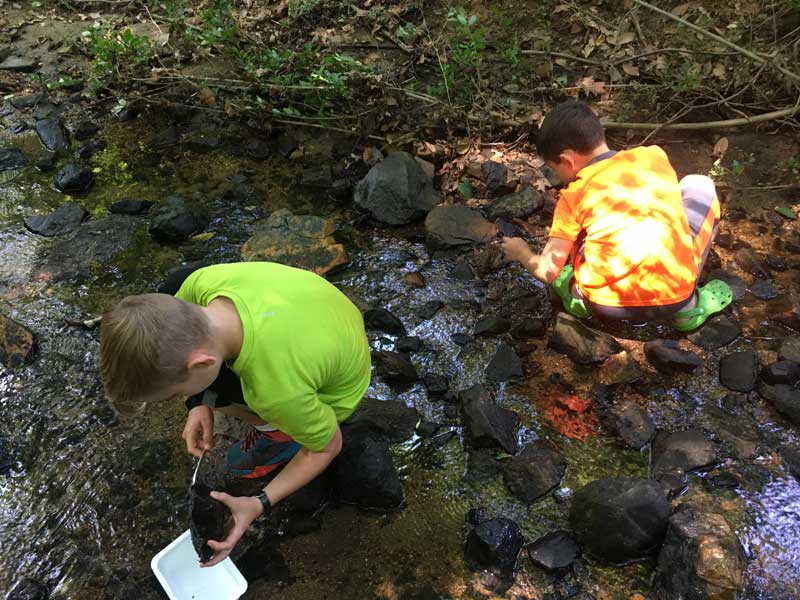 Monday, July 30 through Friday, August 3
9 a.m. to 3 p.m.
AUDIENCE: Children who will be entering second through sixth grade.
COST: $350 per child. Siblings receive a 5% discount. Add before care (8 to 9 a.m.) for $10, after care (3 to 5 p.m.) for $20 (no sibling discount).
Deposit of $100 is due by June 29 to secure a spot. Payment in full is due by July 6.
Calling all junior nature explorers — the wilderness is calling! Experience forests and streams like never before, through a week-long camp of hands-on discovery. Campers will spend the week conducting real outdoor scientific experiments in the Stroud Center's experimental watershed, honing their skills at wilderness survival techniques, and having fun with their crew during daily team building games.