Advanced Watershed Educator Workshop for Non-Formal Educators
March 27, 2019
-
March 28, 2019

Advanced Watershed Educator Workshop for Non-Formal Educators
March 27, 2019
–
March 28, 2019
EDT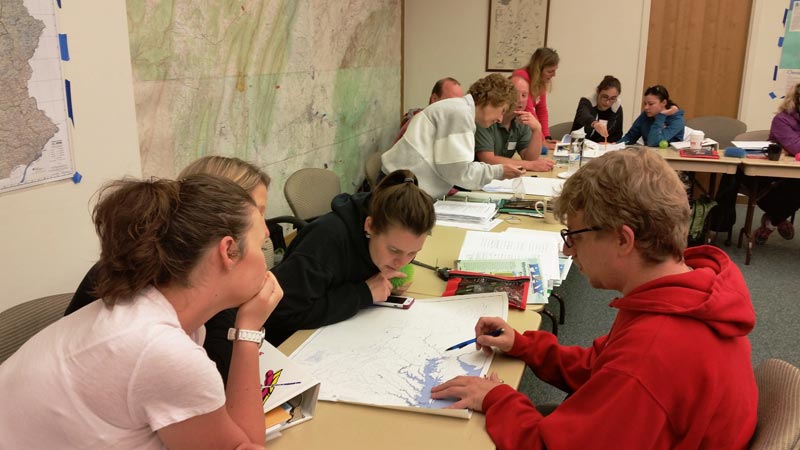 This workshop is full! To be notified of additional workshops as they are scheduled, please subscribe to our education e-news.
When: Wednesday, March 27 and Thursday, March 28, 9 a.m to 3 p.m. each day. You may choose to attend Day 1 (workshop) only or both days (workshop and water education skills training).
Where: Jennings Environmental Education Center, 2951 Prospect Road, Slippery Rock, PA 16057
Audience: Environmental educators (non-formal, informal, field-based, naturalists)
Cost: FREE! Includes a catered lunch, snacks, and refreshments. Act 48 hours will be provided by DCNR-PA State Parks. Pre-registration is required; see registration link below.
We all rely on the services provided by our natural world to survive and thrive — and we can all play a role in supporting a healthy and vibrant ecosystem. More than 1,740,000 students live and learn in Pennsylvania and the future well-being of our watersheds will soon rest in their hands.
Stakeholders across Pennsylvania are working to support students to graduate with the knowledge and skills to protect and restore their local watershed through the participation in Meaningful Watershed Educational Experiences (MWEE). MWEEs are learner-centered experiences that focus on investigations into local environmental issues that lead to informed action and civic engagement.
MWEEs depend on the facilitation and support of both school and non-formal, field-based educators for the experiences to be holistic and impactful. This workshop will help prepare non-formal environmental education providers to partner with K-12 classroom teachers on an MWEE.
This workshop has been designed to provide a deep understanding of the MWEE as a vehicle for advancing environmental literacy and stewardship while increasing standards-based student achievement.
Bonus! The workshop will be paired with an optional second day focused on enhancing your hands-on water education skills including macroinvertebrate sampling and identification, water chemistry, and stream habitat assessment.
Funding made possible through generous B-WET grant from the National Oceanic and Atmospheric Administration (NOAA Grant #NA17NMF4570274).
These workshops will be facilitated by trainers from Stroud Water Research Center, the Chesapeake Bay Foundation, DCNR-Bureau of Pennsylvania State Parks, Penn State Extension, and Millersville University.
QUESTIONS? Contact Steve Kerlin.
Details
Start:

March 27, 2019

End:

March 28, 2019

Event Category:

Event Tags: